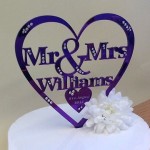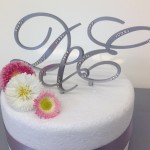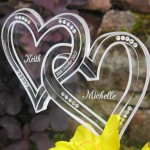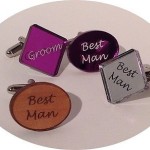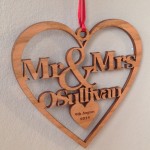 Wedding Cake Toppers | Welcome to SJS
Wedding cake toppers. Ring Pillows. Custom cufflinks. Whatever you need to give your big day that extra special finishing touch, we can provide. All custom engraved to suit your needs.
Our wedding cake toppers have been hugely popular for a number of years. We take this as testament to our quality and attention to detail, which is second to none. We can customise the wedding cake topper of your choice using genuine Swarovski crystals, giving your cake that extra 'bling.'
We also carry a wide range of products that can all be custom engraved for your wedding day, including keepsakes, cufflinks, ring pillows and monogrammed initials.
** NEW FOR 2018**
As well as our fabulous range of wedding cake toppers, we now have a beautiful range of drop boxes. These can be custom engraved to your specification.
Once ordered there will be a box called special requirements when you fill out the delivery details to put any additional information in, such as your names, wedding date, other crystal colours or font not mentioned in the listing. Or you can email me at simonsellen@btinternet.com once you have ordered. Payment can be made by Paypal, credit/ debit card, cheque or bank transfer.
Your item is normally posted to you after approximately 5 working days.
Our fabulous range of wedding cake toppers, and all our other products, are engraved on site, here in the UK by our highly trained staff.
Should you have any special requests or unusual requirements, please do not hesitate to get in touch. We will always work with clients, old and new, to create something that will really stand out on your big day.
As well as wedding cake toppers, we can also custom engrave Christmas decorations. This allows you to have a festive reminder of your big day that will last you a lifetime.
Thanks for looking. We look forward to hearing from you soon.
SJS Wedding Cake Toppers Team